In Review: February
Wednesday, February 29 2012 @ 08:24 AM CST
Contributed by: Lorilee
Views: 164
Over the past few years, I have on occasion noticed Katie the Scrapbook Lady doing a monthly summary. She calls hers a round-up. In January, I decided to start doing a month in review. I am going to use some of Katie's questions and adapt for my needs. Actually most of the questions are modifications from her list.
The questions I hope to answer each month are:
1. What books and or magazines did I read this month?
I finished The Art of the Personal Letter by Margaret Shepherd and How to Write Science Fiction and Fantasy by Orsen Scott Card which were started in January. I also read The Creative Life by Julia Cameron and Face Down Upon a Marrow-Bone Pie by Kathy Lynn Emerson. With the ladies BOOK Club, I read Job and the pastor's at our church challenged us to read 2 Peter to prepare for the messages this month. I am currently deciding which books I want to read next.
2. What movies, TV shows, plays, etc. did I watch?
Bruce and I watched more episodes of
Murdoch Mysteries
and part of season one of
Battle Star Gallactica
.
3. What interesting things did we do as a family? With friends?
I had an opportunity to spend an afternoon with a group of friends twice. Once to celebrate a birthday and once to visit over cheesecake. The girls participated in a baton fun event. With a week off school, both girls had a chance to visit some friends as well. Bruce and I were able to have a short visit with his dad.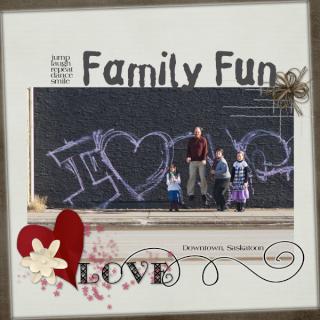 4. What were our accomplishments?
Kathryn's team continued to do well in their relays. I continued to learn as I tired various new art forms or returned to favourites. Victoria has been learning her part for the school play.
5. What were our disappointments?
We continue to work on changing our schedules to allow for the things we most want to do. This month, I missed joining Bruce as he went out photographing Auroras.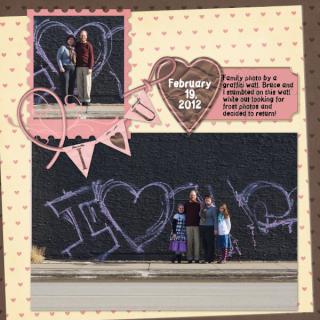 6. What did I do for exercise?
This should perhaps fall under disappointments this month. I did very little. My exercise consisted of running stairs and vacuuming as I dealt with extra laundry. I also did some cleaning at the church. I think three hours of vacuuming there counts as exercise. I do not think I went to the pool once this month and the treadmill is getting dusty from lack of use.
7. Did I make progress on my goals?
I continue to make progress on organising, eating better and learning. Slowly the filing is starting to be done. Record keeping is being worked on. I am starting to record some of the stories I do not want to forget.
As the year progresses, I expect this list will change to more accurately reflect the things I want to track and remember at the end of the year. I am also working on a list of tasks I want to make sure I complete each month. I have slightly smaller stacks of papers to file. I hope to build routines to keep them from growing.