Friday, October 18 2013 @ 02:17 PM CST
Contributed by: Lorilee
Views: 176
This article was started on Thursday October 17, a day that started and ended differently than I could expect. In the middle, I breifly paused to try to collect my thoughts. Before I finished, busy called. Today I pause in the middle of busy to finish my thoughts
Most of my days start and end differently than expected. The unexpected is necessary to my creative habit. I did not always embrace it. I still fight against it some of the time. I woke with my head spinning in too many directions. Instead of gathering my thoughts on my journal page, I rushed into the day. A large pot of soup simmered on the stove before I finished breakfast. Chopping the onion and carrots helped focus my thoughts but not enough to carry me through the lull of the afternoon.
The day is half over or more and I sit wondering, what happened to my day. I've said yes where I thought I would say no and said no where I thought to say yes. The mixed up jumble will work out in the end and I'll sit amazed and perplexed. I fold laundry and am thankful for the blessings I have. Again the repeated motion focuses my brain for a time. The weekend looms large. I am unprepared. I am unsure how to prepare. The plans have changed this week. I find myself stepping into the unknown, taking risks and hoping I don't fall. I find myself battling nerves as I prepare my family for a different weekend than myself. I take a deep breath and move forward wondering.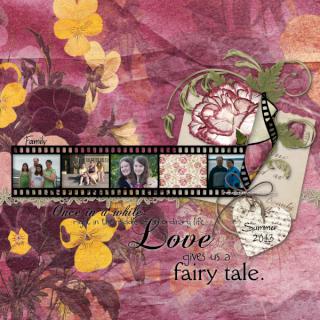 Fairytale
Retreat. It sounds enticing. My mind is drawn to the battle implications. The armies retreat in surrender. This weekend my mom and I will retreat from the daily tasks that weigh us down to encourage and be encouraged. Victoria teases me about my last trip to Camp Kadesh, "No hiking across the water, Mom." I'll never live that down. Memories forged in time becoming part of our ongoing story. This time new memories await, new experiences as I share the speaker role with my mom. The experience looms large. I wonder at my ability and know I must surrender. Surrender my ego. Surrender my doubt and trust. Trust that I have prepared. Trust that God will use my inadequacies. Surrender requires trust. It requires faith.
Do one thing every day that scares you. Eleanor Roosevelt.
This quote has played in my brain all week. It is a reminder to me to keep taking that next step even if I can not see the destination yet. Each day has it's own lessons. Each day has an opportunity to trust, to risk, to grow and to learn. This weekend I take a big step of faith. It is a chance to be creative and to use my creativity.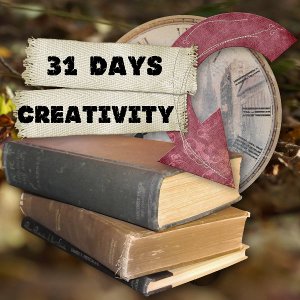 31days of Creativity with The Nesting Place