Monday, February 04 2013 @ 02:29 PM CST
Contributed by: Lorilee
Views: 341
Charm is deceptive, and beauty is fleeting; but a woman who fears the Lord is to be praised. Proverbs 31:30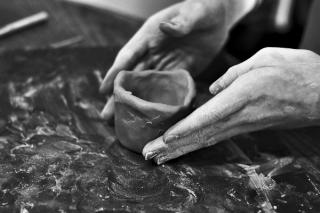 Being Formed
I have turned off the TV. There were many reasons to do so. I still watch some popular shows. Later. I wait for the DVD to show up in the library. I learn about new shows from family and friends not from ads.
Advertising was not one of the main reasons for unplugging the TV. Time was and is. I don't miss the ads. Well sometimes I do, when others refer to memorable ads that I have no memory of, or the big budget Super Bowl ads. Most of the time though, I do not miss it. I never miss the unrealistic expectations that are set. "Want fabulous hair, use our product." "Show how much you love her with a...."
The continual barrage of selling wears away at the soul as a river erodes a bank. The message is always you could be better. You could do better. We have just what you need to fix you. Really? Will new clothes fix me? Do I really need a new car to get to work or to drive the kids to school? Until I turned off one source of ads, I didn't really think about them. I tuned many of them out but they still played in the background.
I don't want to find my value in something that needs to be upgraded next year or worse next month. I will never look like the supermodels. I have more curves than Marilyn Monroe. Many are not where I prefer them. But it doesn't matter. My looks are changing and will continue to change. Silver is appearing in my hair. I wasn't made to stay the same. Beauty is fleeting.
I desire joy and peace. Some days I have to search to find them. They don't come naturally. The things of value take work. They are also a gift. The work is obedience. The gift is grace.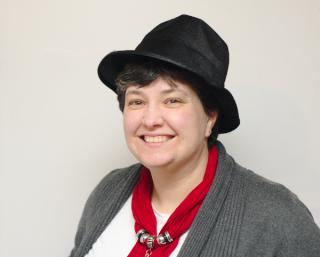 Me today
I need to stop comparing myself to everyone around me. I need to listen to the voice of the creator. He made me for a purpose. He has good works planned out for me. If I refuse to pause and listen, I end up randomly throwing darts at the wall. Many miss. Each miss causes feelings of failure. Pausing takes work. Listening takes work and often risk.
I pause to listen because I want the result. I want the lasting attractiveness that comes with a spirit of peace, of patience and of joy. It doesn't fade like those built on the fad of the day. It doesn't fade with age. It is produced over a lifetime as step by step and day by day, I learn to listen.