Thursday, June 07 2012 @ 04:40 PM CST
Contributed by: Lorilee
Views: 380
My perspective is small. I am unable to see what tomorrow brings. Events from the past fade from memory. My time is now, a small moment in the middle of history.
Storms blow. Events unfold that leave me perplexed. Relying on my own perspective, I worry. Anxiety rises within me until I remember. I remember the one who created time.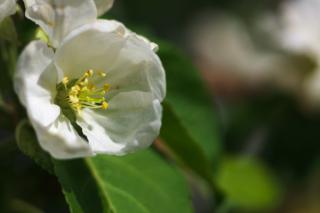 His perspective is infinite. He sees the details not only of now but of then. The past and future meet in today. None of them are left to chance. I don't understand but He does.
He holds the threads of history and weaves them into a tapestry. He takes our pain, our uncertainty, our doubt and confusion. He sustains us. He heals us and teaches us. He breathes life into our dreams and at just the right time, He heals our brokenness.
My faith grows through the adversity even when I want to run and hide. I attempt to hide but the loving arms of my Creator hold me, moulding me.
You intended to harm me, but God intended it for good to accomplish what is now being done, the saving of many lives. Genesis 50:20
.
I am thankful for brokenness restored. I am thankful for lessons learned. I am thankful for opportunities to speak encouragement to others. I am thankful for the soothing balm of encouraging words in my life and others. I am thankful.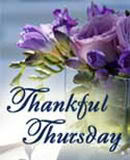 What are you thankful for?