Thursday, May 24 2012 @ 10:05 AM CST
Contributed by: Lorilee
Views: 292
This week a thick covering of cloud rolled in. It dumped its contents and threatened to touch the ground. The skies appeared heavy with the weight of the water they carried. A good three day soaker appeared to be in the works. It did rain for parts of three days starting late Monday. Thursday we awoke to a strange light. The grass sparkled as the water droplets caught the suns rays.
I must admit, I missed the sun. I know the rain is needed. My garden is thankful for the drink it received. Rain refreshes so much better than a sprinkler for the plants. But I missed the sun. The grey seeps into the being and pulls me down. I hide away inside and slowly let the world pass me by.
Tuesday evening, we hosted friends for a potluck and piano recital. The plan was to eat outside on lawn chairs. The plan was ours and it was quickly changed by the wall of water pouring off any flat surface. We quickly adapted thankful we planned a potluck and not a barbeque. The visiting happens just as well inside as out. It would be so easy to grumble at the closed in feeling of the rain. We watched the birds in the nest. We watched the kids play inside. We laughed. We visited.
Today, the greens seem brighter. The ground is saturated. I dare not enter the garden. The sun is shining. Everything in its time. The rain followed by sun to provide just what is needed to the plants and trees.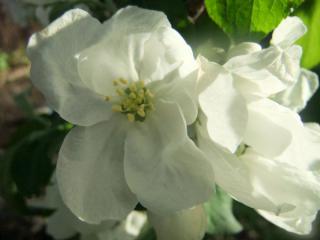 Today, I am ready to venture out into the day. Instead of hiding under the grey, I cleaned and wrote and created. I tool the break from outdoor tasks afforded by the rain to pursue indoor hobbies. I am thankful for the changing weather and the reminder that eveything is provided in its season.
Ecclesiastes 3 1There is a time for everything, and a season for every activity under heaven: 2a time to be born and a time to die, a time to plant and a time to uproot, 3a time to kill and a time to heal, a time to tear down and a time to build, 4a time to weep and a time to laugh, a time to mourn and a time to dance,
Today, I plan to embrace that which is provided. Will you join me?