Monday, June 11 2012 @ 10:42 AM CST
Contributed by: Lorilee
Views: 383
Life has been full the past week or so. A good full. An exciting full.
The spring days are stretching into summer. I love the warm sun on my skin. I enjoy digging in the dirt. I watch the yard come alive. Each flower blooms in its time. Lately the chives and irises have added bursts of purple to the yard. The blooms from the apple tree are finished. The strawberries take their turn. I have been digging out grass that was creeping back in amongst the strawberries and vegetables. As I dig and weed, I find myself thinking and planning. There are always more ideas than time.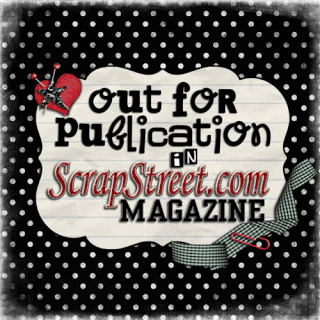 May flowers
Last Wednesday evening, I attended a toastmaster event with my sister. She continues to inspire and amaze me. It was the first time I heard her present a speech since she attended a Special Olympics Speakers Bureau. Wow, what a change. I will be attending again. There was much laughter and encouragement. After saying no to my brother for two years when he asked me to join his toastmasters club, I said yes to my sister. (I have said no to mom for many more years). This means I now have to prepare a speech which makes me a little nervous.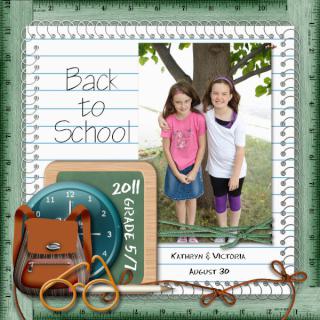 Back to School 2011
The school year is almost at an end and I am still scrapping the beginning. The girls have learned much this year. Victoria is on a school camping trip today and tomorrow. She was so excited she packed her own lunch before Bruce had a chance to help her. I would say that one day I will be caught up and only telling current stories but I know that won't be the case. I prefer to jump around.
For the last three years, I have been working to improve my fitness level. Victoria challenged me to run a 5K with her in June of 2010. I laughed at her. I am not a runner. I couldn't run to the end of the block. However, I am a parent and needed to set a good example for her. So I said yes and started to train. I continued to resist the label. I am not a runner. I walked most of that 5K. I could hardly walk to the car following it. Last year we again participated in the Bridge City Boogie. I continued to add more running to my walk/run intervals. This year, we watched for the registration. I set out to follow the training plan and was pleased to find that it was easier. I might be able to run yet!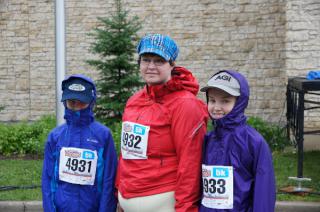 preparing to run
Yesterday morning was cool and rainy. Not an ideal day to run or was it? It had rained hard on Saturday and there were puddles everywhere. It rained steady as we waited in the park-ade for the Boogie to start. It rained steady as we ran the course. It rained harder as we drove home. They changed the course this year. It was a little shorter. Looking at google maps it may have been a little long last year. My time improved. It improved more than the change in course would contribute to. I learned that I can not add or multiply by four when I am running. I thought I had been out for four minutes longer than the chip recorded. I learned that I can run. I learned that I still have to work on the discouraging voices in my head that set in at about the 35 minute mark. After voluntarily running in the rain for just over three quarters of an hour, I am now willing to call myself a runner even though I still have to walk. And the girls, they were both ready to run some more. I am not running a 10K with them.